We are deeply saddened to learn of the death from coronavirus of Sr. Ruth Lewis, a Pakistani nun who truly lived out her faith. Since 1969, she ran Dar ul Sukun, a home for the disabled in Karachi, Pakistan. Cultures in Harmony and FEW the band presented concerts there in February and August 2012. These pictures show us with Sr. Lewis.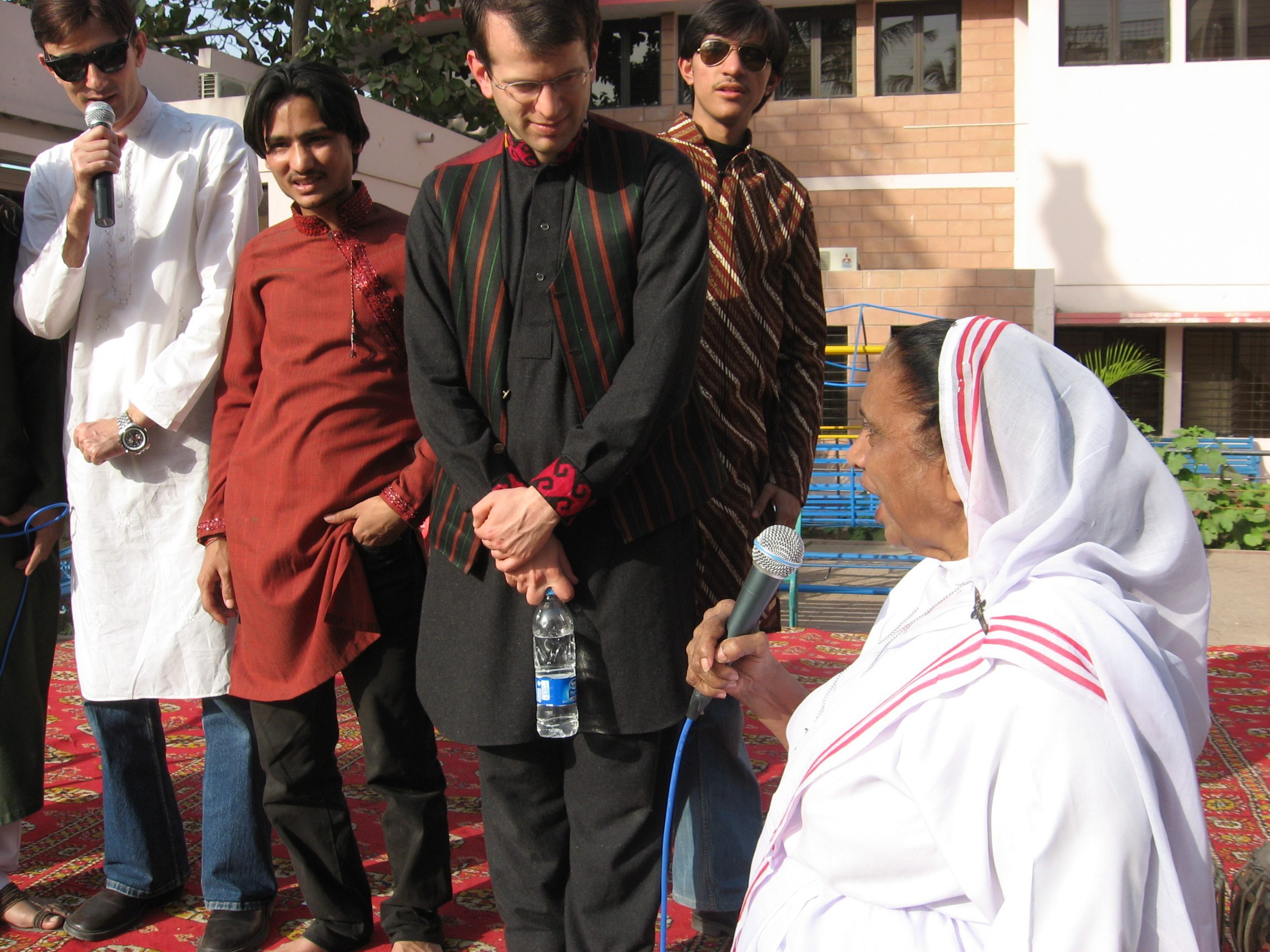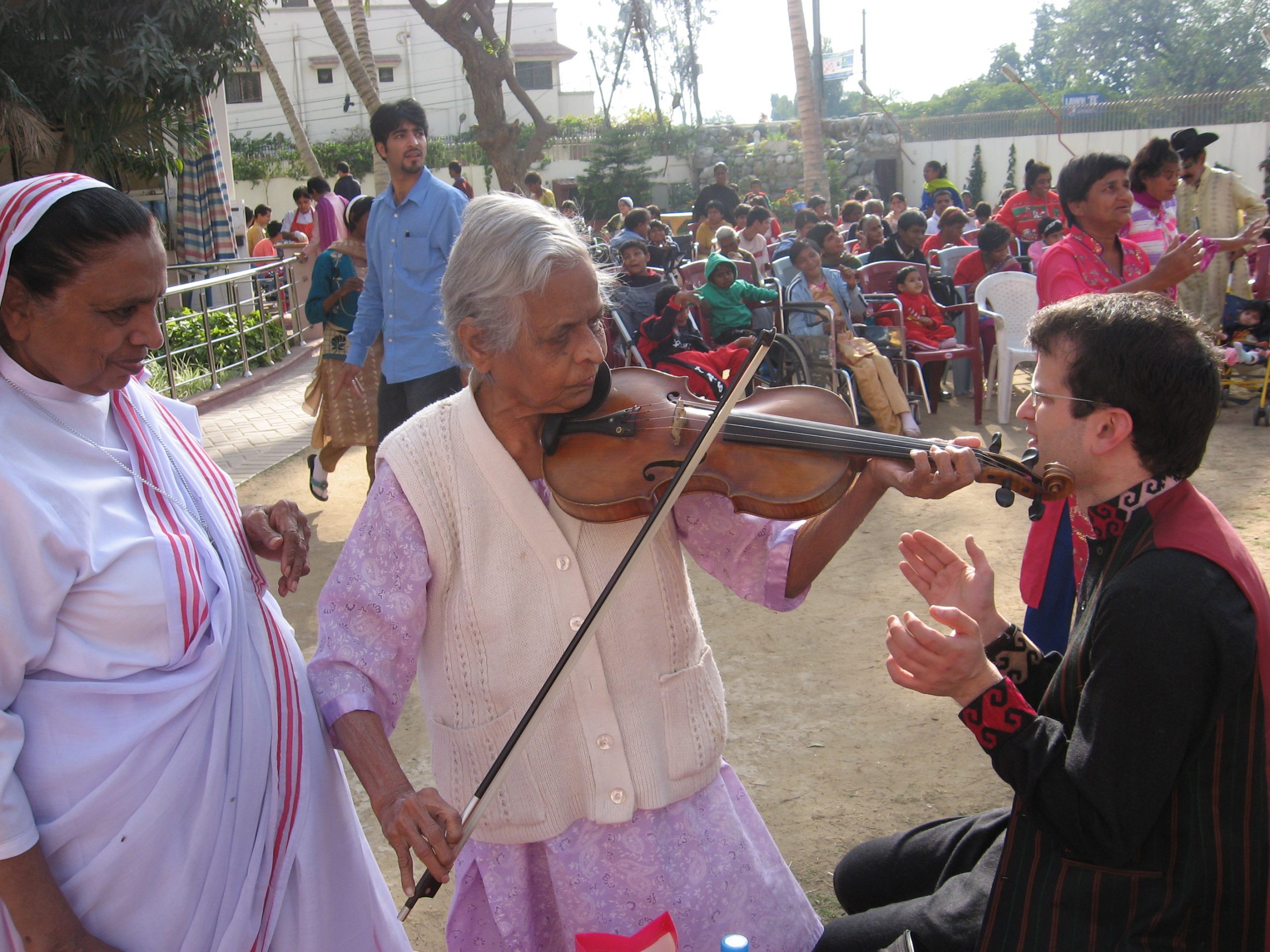 The story of her death is as hard to take as it is inspiring. According to this article, when 21 residents of Dar ul Sukun got coronavirus, she insisted on caring for them personally. In other words, she died in service of the mission for which she had lived for over half a century: caring for the most vulnerable in society, even if it meant risking her own health and life.

Humanity shines a bit dimmer with her absence, but we can recapture a bit of her light if we strive to live as she lived.