One of the best friends that Cultures in Harmony projects has given me, Ebere Valentine, passed away of kidney failure in Nigeria on November 5, 2020. Ebere, trained as a minister in his native Nigeria, was living in Cameroon when he contacted me in 2008 after hearing a podcast about Cultures in Harmony. At the time, he was President of the Nigerian Union (the community of Nigerians living in Cameroon) and President of the Cameroon Nigeria Youth Movement. He wanted to work together.
In 2009, and again in 2013, we sent groups of musicians to work with the Cameroon Nigeria Youth Movement. We played concerts in orphanages, prisons, and a home for lepers. He credited us with catalyzing major increases in his organization's membership related to each project.
He was one of those rare people on whom the entire structure of civil society seems to be based. To gain support for our work in Cameroon, he would take us to meet traditional kings, tire resale shop owners, TV stations, and police officers. He brought together an extraordinary variety of musicians and community activists from Cameroon and Nigeria to be involved in the projects.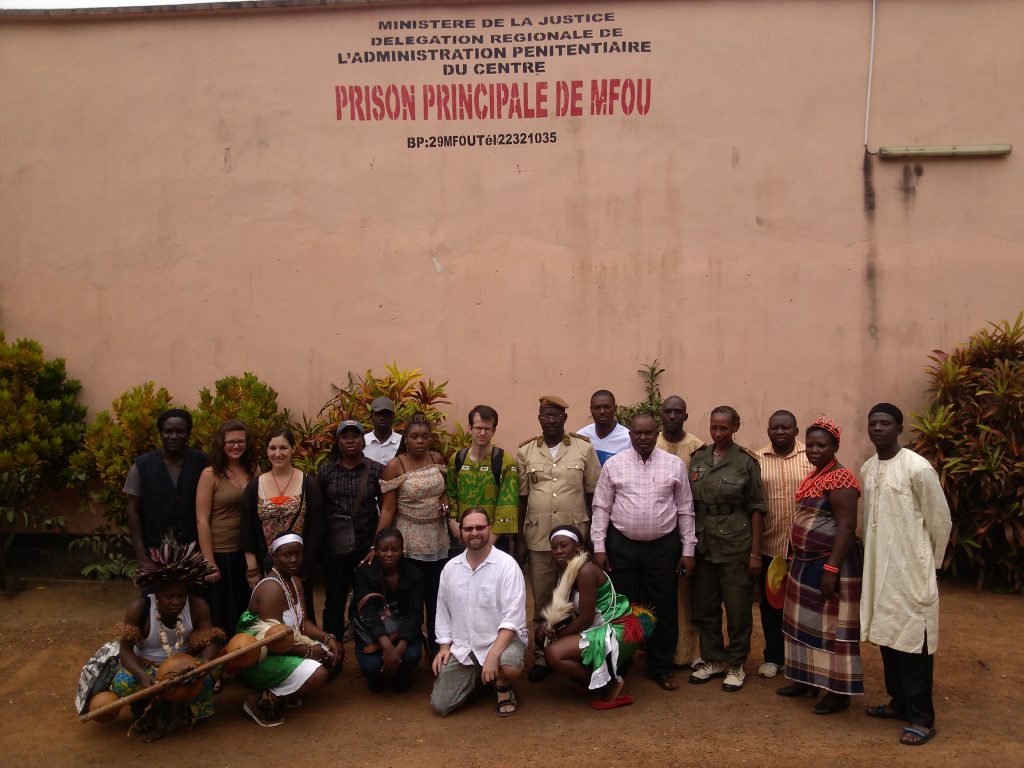 I regret not doing more to ensure that we could go back to Cameroon. One of the bittersweet aspects of forging friendships in a variety of countries is how hard it is to sustain them, even before the pandemic hit. Throughout his life, Ebere did God's work—and I say that as an agnostic. He actively promoted unity among Nigerian expatriates in Cameroon, between Cameroonians and Nigerians, between Africans and Americans. He believed that orphans, lepers, and prisoners also deserved access to culture. He could pivot from showing deference to kings, to playing with little kids. It was an honor to share a planet with such a man, and a greater honor to have worked so intensely with him on those projects.