We frequently bring people together through the shared process of creating music. Our projects and concerts demonstrate what people can achieve when together we strive to make a positive difference:
Tunisia:  Cultures in Harmony enjoys a longer and deeper relationship with Tunisia than with any other country.  Since our first project in 2005, we have returned each year from 2007 to 2011.  We have impacted the lives of several talented musicians from Tunisia.  Read The Story of Nidhal Jebali for more.
Zimbabwe: Our benefit concert for Eyes for Africa raised enough funds to restore sight to 145 people. We taught orphans afflicted with AIDS how to write music inspired by water, highlighting water access issues at their school.
Moldova: CiH partnered with UNICEF for a benefit concert that collected 7,000 books for their childhood literacy program.
Pakistan: Cultures in Harmony's benefit concerts in Islamabad and Karachi raised enough funds to sponsor two children and ensure that for one year, they can attend the Afghanistan National Institute of Music and learn music instead of working on the streets.
Cameroon: Our project catalyzed a 95% membership increase in the Cameroon Nigeria Youth Movement.
Konya, Turkey: Where the whirling dervish ceremony originated 700 years ago, CiH musicians became the first female musicians ever in Konya to join male musicians in accompanying the ceremony.
Philippines: CiH and the Cartwheel Foundation worked with different indigenous groups to develop compositions celebrating their heritage.
Papua New Guinea: CiH helped the Yoro tribe create compositions about the environment, HIV/AIDS, and cultural preservation.
Egypt: We helped underprivileged girls from Alexandria compose music about their lives.
Connecting with other musicians demonstrates CiH Musicians' willingness to learn from others. CiH master classes for young classical musicians have benefited thousands from Afghanistan to Zimbabwe.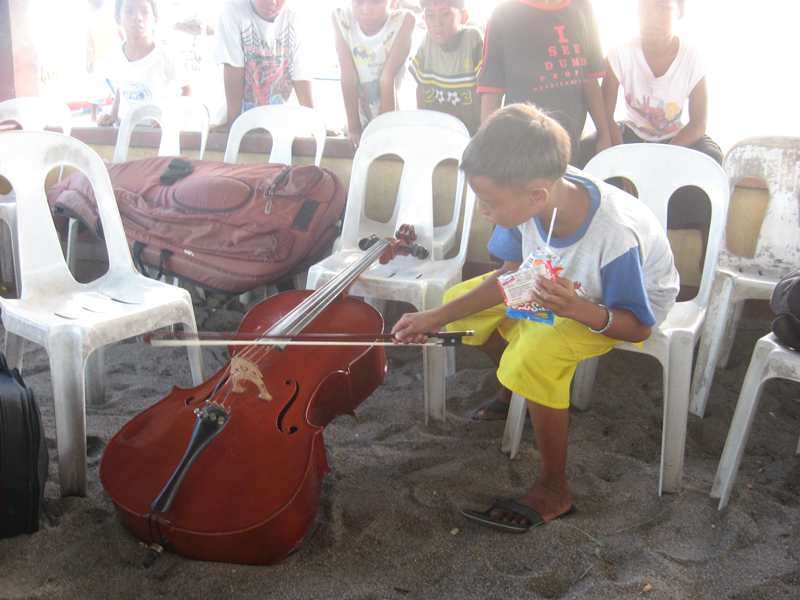 Oud players in Egypt, mvet players in Cameroon, and kundu drummers in Papua New Guinea have taught our musicians a variety of styles. In Pakistan, we performed with musicians in the genres of hip-hop, rock, pop, Western classical, and Hindustani classical. Our projects have created fifty American musical diplomats, the majority of whom are women. Asians, African-Americans, and LGBT individuals are well represented in our roster.